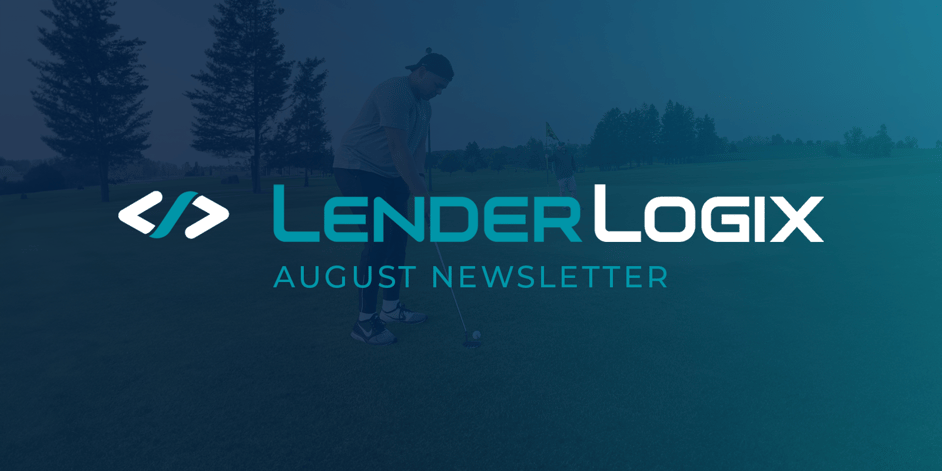 🏠 Zillow Talk
Plenty of mortgage loan officers acquire leads from Zillow, or at a minimum, work with Realtors who use the platform to pick up leads.

Here are Zillow's annual traffic numbers: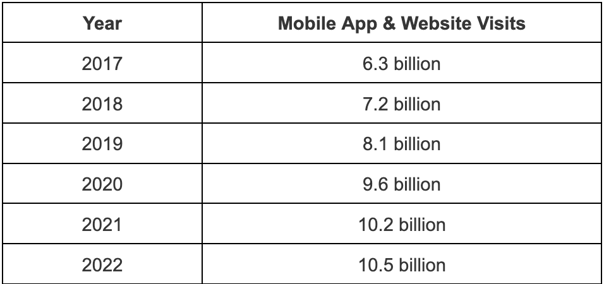 Here's an excerpt from Zillow's Q2 earnings report:

Our ultimate goal is to deliver the housing super app — a seamless experience for our customers as they move from dreaming and shopping into buying, selling, renting, and financing, with Zillow products and services to choose from along the way.

How do we feel about feeding the Zillow beast?
- Patrick O'Brien, CEO at LenderLogix
---
🌤️ Sunny with a Chance of Programming
How many of us have wished we could do some advanced programming in Excel when struggling with long =IF(...) statements? Well, at least one of us! 🙋

Good news, Microsoft just announced that the Python programming language will be available in Excel - combining the power of Python and the flexibility of Excel. This unlocks data analysis, advanced visualizations, machine learning, predictive analytics, forecasting, and more all right there in Excel.

Right now Python in Excel is currently available to users running Beta Channel on Windows and are members of the Microsoft 365 Insider Program. So even though many won't have access to this just yet, it will be rolling out gradually in the near future. Then anyone can make a 5-day weather forecast in Excel!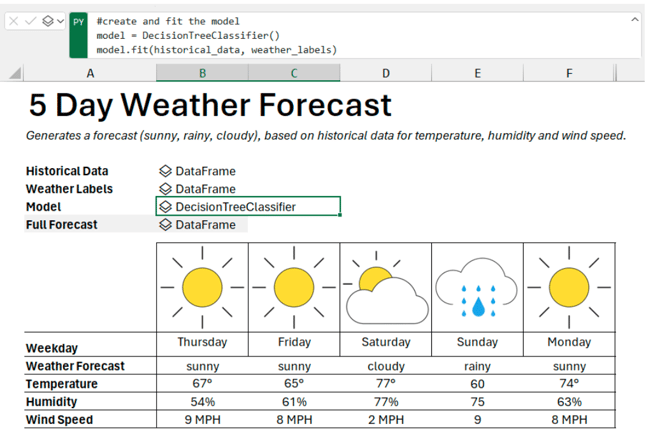 - Scott Falbo, CTO at LenderLogix
---
👏 Mortgage Marketing Minute
Our CEO, Patrick O'Brien, was recently featured in MBA Newslink highlighting that smarter tech investments are required to drive down the cost to originate.
Patrick states, "Imagine expecting your favorite college football team to win a national championship with a roster comprised of only 4% scholarship players and 96% walk-ons. The scholarship investment isn't equal to the expected outcome. The same can be said for the mortgage industry's attitude toward technology, especially when it comes to lowering the cost to originate."

Read the full article for more details on his analysis of the Mortgage Bankers Association's Quarterly Mortgage Bankers Performance Report.
---
💻 Latest from our Blog
Our Q2 2023 Homebuyer Intelligence Report data shows a slight increase in home buying activity despite affordability and inventory challenges. The Homebuyer Intelligence Report is a quarterly summary of insights into borrower behavior during the home-buying process based on data collected by the LenderLogix suite of tools.

As indicated by broader industry trends of increasing real estate prices, our QuickQual data shows that the average pre-approval letter loan amount in Q2 increased by 4% to $302,836 compared to Q1's average loan amount of $292,491. Additionally, the average sales price increased 5% from $334,022 in Q1 to $348,348 in Q2, resulting in an average down payment of roughly 13% versus 12.4% in Q1.

The latest report covers data collected during the pre-approval and borrower application process during the second quarter of 2023 and is available on our website.
---
📌 From The Team's Bookmarks
Some links shared around the office this month:
- Is it fall already?! Starbucks says it is - the Pumpkin Spice Latte is back!
- Not all giraffes have spots 🦒
💙
A few things from LenderLogix
A few things we'd love to share with our readers!
- Peak Residential Lending Builds Digital-First Mortgage Borrowing Experience Using LenderLogix Product Suite
- LenderLogix is a UB Fast 46 Winner for 2023 again
- ICYMI - Reimagining Online Mortgage Applications
---
🔑 Communication is Key
How well do you communicate with your borrowers? You're probably thinking - Well, I always reach out to my borrowers with updates. But would your borrowers answer the question the same way? A recent study by the Stratmor Group found that of polled borrowers who had reported having a problematic mortgage process, 24% indicated it was an issue with communication. Other issues reported by these borrowers are likely indirectly tied to communication as well. Document requests were reported as an issue in 23% of the cases, and closing issues were cited 18% of the time. I'm willing to bet that additional communication throughout the mortgage process could have reduced problems in these areas as well.

The article goes on to explain that Net Promoter Scores (and your chances of getting a referral from your client) suffer tremendously when communication is lacking. NPS Scores dropped by 83 points among borrowers who indicated they needed to call their LO for updates. For borrowers that indicated they did not hear from their LO to go over final numbers for their mortgage - NPS scores dropped 98 points.

So what's an LO to do? Be diligent in communicating updates and don't be afraid to over-communicate. Identify the milestones throughout the mortgage process where borrowers need to be updated and make certain you are reaching out at those moments… on every deal. For those critical points (like a suspended loan file or when the CD is available), be sure you are getting the borrower on the phone… leaving a voicemail in these situations is not enough.

Having borrowers that are willing to refer you is key to your success. Make sure you are putting the effort into communicating with your borrowers. The result will be a better customer experience and a much stronger likelihood that your borrower will be willing to refer you to others.

- Derrick Enderby, Director of Customer Success at LenderLogix
---
🚶 21 Miles Uphill Both Ways
In March 2000, my cousin, Jeremy, scored 15 minutes of fame when he walked 21 miles to school after missing the bus. The school was inundated with media requests and he was featured this spot on Comedy Central's Daily Show with Jon Stewart. He'd kill me if he knew I was publishing this but fortunately, I don't think he reads mortgage newsletters.
- Patrick O'Brien, CEO at LenderLogix
---
🏆 And the Winner is...
Last month, we asked to have an office debate settled. In case you missed it, check out last month's newsletter! The winners are...

David Norris, Centennial Bank -
"With regards to the hypothetical scenario, it's important to consider the strengths and abilities of the animals available to defend me. Since my life is at stake, I'd want to choose the two animals that have the best chance of protecting me against the large number of predators coming to attack.
1. **Grizzly Bears**: Grizzly bears are powerful and formidable creatures, capable of taking on multiple attackers at once. Their strength and size give them an advantage over many of the other animals in the arena. They have sharp claws and powerful jaws, which can inflict serious damage to the attackers.
2. **Gorillas**: Gorillas are incredibly strong and have a relatively high level of intelligence. Their imposing presence alone might be enough to deter some of the predators from approaching. They are also skilled fighters and have a similar level of physical strength to the grizzly bears.
With grizzly bears and gorillas by my side, I would have a formidable team that can handle various types of threats. The bears and gorillas could work together to take on the hawks, wolves, rats, and even the lions. Their sheer strength and aggression would act as a deterrent against the majority of attackers."

Howard Chanin, Butler Mortgage -
"First, I would pick a cape buffalo because at least I would know that it wouldn't try to eat me. Then I would select the hunter and pre-approve him with QuickQual while he took care of business dispensing with all of the predators."
---
Quote of the Month:
"Everyone should be able to do one card trick, tell two jokes, and recite three poems, in case they are ever trapped in an elevator." - Lemony Snicket
---
Interested in signing up for our newsletter? Only subscribers get access to all of the updates, giveaways, and insights. Click the button below to subscribe!