According to HousingWire and Realtor.com, more than two-thirds of potential 2022 sellers are expected to list by summer's end. Will this slow the insane home prices we're seeing? We can only hope.
Median home prices have surged a whopping 15.0% YOY, and buyers are certainly feeling the hit to their pockets. The national median listing price in March was $405,000, up 13.5% compared to last year and up 26.5% compared to March 2020. That... hurts.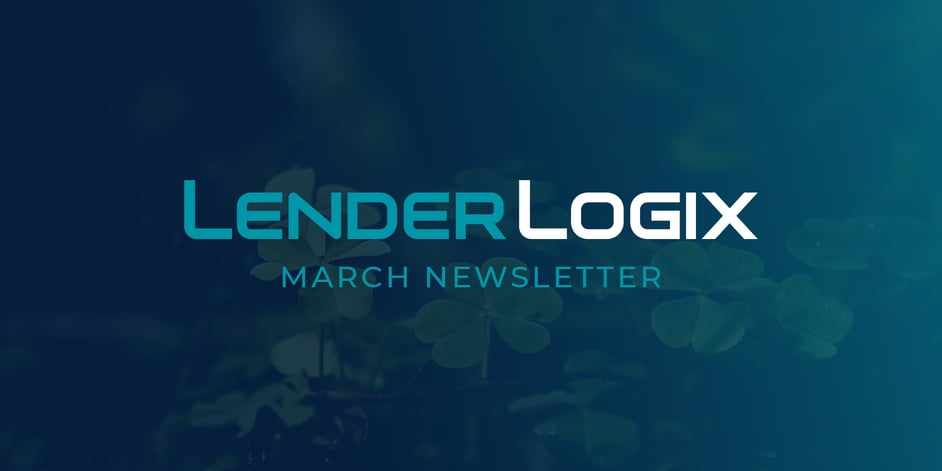 Housing Inventory & Prices 🏡
Raleigh, NC, is currently being hit the hardest by inventory shortages. They've recently seen the biggest drop since 2020 with inventory down 70%. Semi-neighboring state West Virginia continues to be the most affordable state for buyers with median home values at $122,342. With all things considered, NAR recently published their 2022 Housing Market Hidden Gems report. These markets are expected to experience stronger price appreciation relative to other markets in 2022.
With inventory, rates and pricing in constant flux, are you setting your buyers up for success? Today, thousands of potential homebuyers will lose bids on houses that their families fell in love with. They'll lose the bids because they didn't know that their payment would only go up $45 per month if they offered $10k more. They'll lose bids because they didn't know exactly how much cash they would need to come up with. They'll lose bids because they're waiting on an updated letter, and you're on the phone with another buyer.
Life moves fast, but the housing market moves faster. Watch our latest webinar, where we talk about how QuickQual gives buyers instant answers.
---

A Poll of Paws 🐾
Alright, pet people, we need your help! We're trying to decide who has the cutest pet on our team, and said winner will be featured on our marketing materials, our website and likely some type of award in the office --- yeah, we're those people. So click the button below to view the pets in question and vote for who you think the goodest boy or girl is. All votes are appreciated.

---
It's a bird... it's a plane... no, it's Elon Musk 🐦
Twitter announced this week that they're working on an edit button for users. If you're tweeting, you know how clutch this change could be.
Supposedly unrelated, Elon Musk posted a poll on Monday asking his followers if this change was something they'd want. An astounding 4.4 million users voted, with 73.6% favoring the change. We say "supposedly unrelated" because Musk was just revealed as the company's largest shareholder and now sits on its board.
But this got us thinking about user feedback and how instrumental it is when it comes to maintaining your customer base and growing user adoption. In fact, we wrote an article not long ago about what separates mortgage vendors from mortgage partners.
One of the defining takeaways: "Vendors are fairly removed from your ecosystem post-launch. Partners stay in communication, hear your feedback, include you in their product roadmap plans, and support your business initiatives regularly."
Will Elon influence the edit button? Maybe.
Will your technology partners ask you for feedback post-sale? They should.
---
What Is A "Leapling" 🐸
There hasn't been a Feb 29th since 2020, and there won't be another until 2024, and yet… Derrick keeps getting older.
We're talking about leap years, right? Yep! Aside from a great rom-com with Amy Adams and Matthew Goode, and a year that's divisible by four, it's our Director of Customer Success' birthday! So, logically, the office discussed what a "leapling" is and why exactly leap years exist. Check out some facts that we're still talking about:
There are only about 5 million people in the whole world born on February 29th, with the odds of being born on Leap Day standing at about 1-in-1,461.
Several famous people—including actress and singer Dinah Shore (born 1916), motivational speaker Tony Robbins (born 1960), and hip-hop artist Ja Rule (born 1976)—are leaplings.
These additional 24 hours are

built into the calendar

to ensure that it stays in line with the Earth's movement around the Sun.


---
This Month's Giveaway 🎉
Will you be attending the Great River MBA Conference in Memphis this month? We're offering an exclusive giveaway to our newsletter readers.

Only 10 attendees will be able to claim this offer.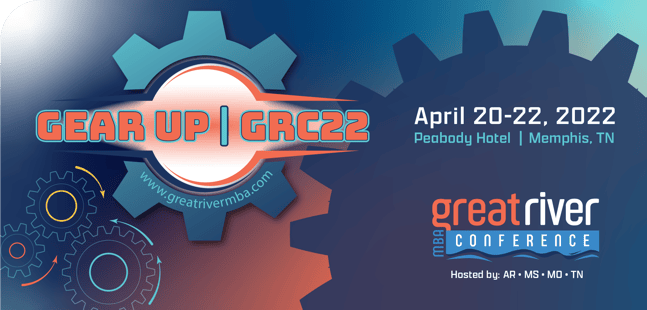 ---

Popular! You're Gonna Be Popular 🧹
Pat, our CEO, took on the Big Apple for a broadway show with his daughter.
A few weeks ago I had the pleasure of seeing Wicked (my first time) at the Gershwin Theatre on Broadway. A few interesting observations:
The name of the main character, Elphaba, is a nod to

The Wonderful Wizard of Oz

author L. Frank Baum
There have been 23 different actresses who have portrayed Elphaba since the show opened on Broadway in 2003, including Ana Gasteyer, of

Saturday Night Live

fame.
The Gershwin Theatre seats 1,933 patrons, and at an average price of $100 per ticket, a typical

Wicked

performance generates $193,000 in revenue. The 18-month COVID shutdown likely cost the show over $100 Million in revenue.
According to the Actors' Equity Association, the current minimum salary for a Broadway actor/actress is $2,168 per week.
---
Not to Toot Our Own Horn but... 🚨
We, too, are feeling a bit popular. We are excited to announce that LenderLogix has received some monumental recognition so far this year.
Locally, we were named Buffalo Business Journal's Inno Fire Awards winners for 2022. The winners were selected by the Buffalo Inno editorial team based on factors including innovation, growth and potential, especially during the trying times of the pandemic. We're honored to have been among ten startups in the Buffalo area for this recognition.
Nationally, we were named a HousingWire Tech100 Mortgage honoree for 2022! This list spotlights the top 100 technology companies serving the mortgage industry and we are truly humbled to share this accolade with some of the biggest names in mortgage technology. Expect to see more of us as we strengthen our relationship with the HousingWire team and continue to grow our suite of products.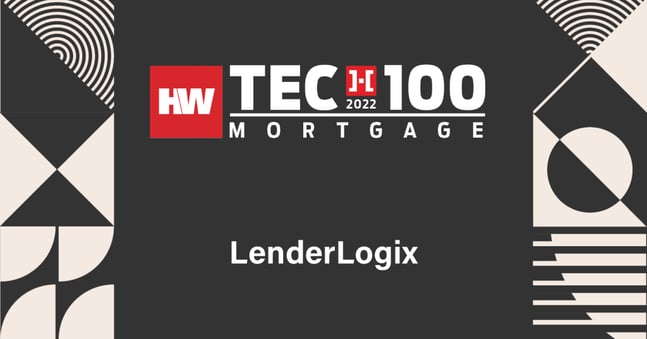 ---
Your New Favorite Spotify Playlist 🎶
Our team likes to jam in the office, and we thought there was no better way to do so than with a collaborative playlist that each of us could add to.
Artist selections include (but are not limited to) The Black Keys, R.E.M, Adele, Fleetwood Mac, Jon Pardi, Earth, Wind and Fire, Nine Inch Nails, Salt-N-Pepa, Panic! At The Disco, Eric Church, Oasis, Big Gigantic, ODESZA, Ray Charles and more. There's definitely something for everyone!
Give it a listen, it will not disappoint.
---
Wordle but Make It Mortgage 🟩
So we're nerds and we have an entire Slack channel dedicated to sharing our Wordle, Worldle and Nerdle results. But we aren't alone because millions of people across the globe are playing these games. Even the NFL knows what's up. So we got to talking in the office last week about the idea of mortgage trivia in similar formatting to this 5-digit puzzle. We want to know, would you play?
One-click voting, totally anonymous, and just for funzies.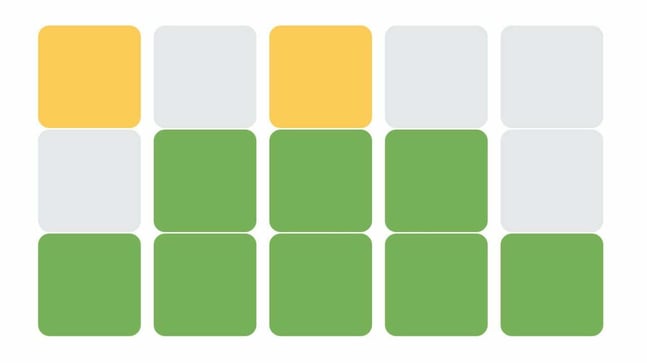 ---
Quote of the Month:
"I'm not leaving. I'm not leaving. I'm not ******* leaving!"
– Jordan Belfort, Wolf of Wall Street
– Stefon Diggs, Buffalo Bills WR
---
Interested in signing up for our newsletter?
Click the button below!