An interesting topic of conversation that we've been having with our clients is their ability (or inability) to forecast purchase volume based on their pre-qualification activity. We find that most lenders attempt to forecast purchase volume based on the number of credit reports they run over a certain period. This, of course, ends up being a poor indicator, as obviously not every credit report results in a pre-qualified borrower. In fact, most lenders don't even have a mechanism to measure the number of active pre-qualified prospects they have out looking for homes.
While most mortgage executives could quickly tell you how many applications or closings they have year-to-date down to the individual loan officer, they couldn't say how many pre-qualified borrowers they have out on the street. And while they could tell you what a loan officer's "application to close" pull-thru rate is, they couldn't tell you what a loan officer's "pre-qual to-application" conversion rate is.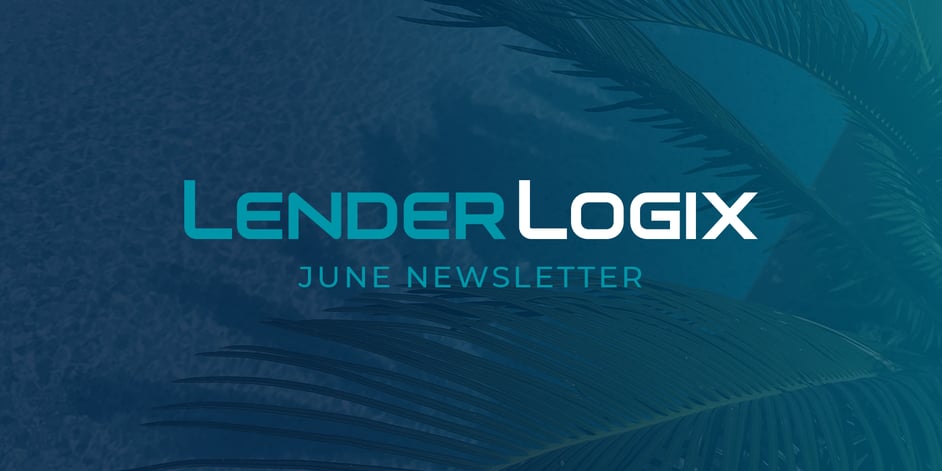 Predicting Volume Based on Pre-Quals 🏡
Over the last several years, this hasn't been a problem as the unending stream of applicants poured in. However, as the number of prospects sharply contracts, successful lenders will be keeping a careful watch on how well their loan officers convert precious leads to pre-quals, and pre-quals to applications.

Why that interests us so much at LenderLogix is that technology plays a key role in keeping the prospect engaged throughout the entire pre-qual process. Do you think America's largest lender just emails pre-qual letters as attachments to borrowers and hopes the borrower calls them back when they find a house? Not a chance. They OBSESS over keeping that borrower engaged in THEIR ecosystem until that borrower finds a house.

In light of that, some key questions lenders should be asking themselves: How many active pre-quals do you have outstanding right now? On average, how many of your pre-qualified borrowers end up applying with you? How are those borrowers calculating mortgage payments on houses they're looking at? How are your loan officers following up on pre-qualifications that are set to expire? If you don't know the answers to those questions, it's 2022, and it's time to find out.

- Patrick O'Brien, CEO of LenderLogix
This segment was originally featured in June 4th's The Chrisman Commentary.
---

Songs of Summer 🎶
Do you remember that song you blasted out of your car windows the summer after graduating high school? We do. Stacker, inspired by Billboard, put together a list of the hottest songs each summer dating back to 1958. We asked our team to identify their summer song, and here's the list!
"Papa Don't Preach" by Madonna
"The Boy Is Mine" by Brandy & Monica
"Genie In A Bottle" by Christina Aguilera
"U Remind Me" by Usher
"Hot in Herre" by Nelly
"California Gurls" by Katy Perry feat. Snoop Dogg
"Blurred Lines" by Robin Thicke feat. T.I. & Pharrell
"Fancy" by Iggy Azalea feat. Charli XCX
This year's song of the summer is currently slated to be "As It Was" by Harry Styles. So that's most definitely on our office's Spotify playlist and if you haven't checked that out yet... well, you're welcome.

---
Breaking Even 📉
Let's take a look at how much lenders have profited (in basis points) after paying expenses (like LO commissions) over the last 10 years:

That works out to an average of 65 BPS.

The MBA just released the Q1 2022 numbers. The quarter came in at 5 bps.

Maybe think twice about asking for that pricing concession... 😬
---
Our Trip to Saratoga Springs 🏇
Some of us (Pat, Olga & Scott) traveled across the state last week to attend New York Mortgage Bankers Association's 2022 Convention in Saratoga Springs. Here were a few notes we jotted down that seemed to be trending discussion points:
P.S. If you don't follow Pat on LinkedIn, you really should. His new thing is making TikToks to recap each event. Here's a link to his latest that documented this trip.
---
Speaking of PROGRESS in Lending... 🏆
We're proud to have recently announced that Emmi Sauls, our Director of Marketing, was named a winner of PROGRESS in Lending's 2022 Trailblazers Award which recognizes some of the top Sales, Marketing & PR Executives in the mortgage industry. Check out the full article here!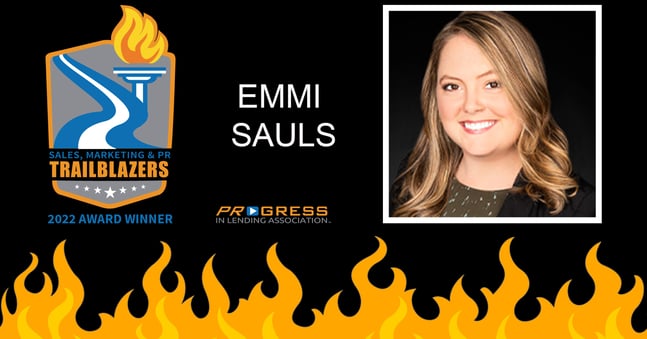 ---

Tactical Strategies for Loan Officers 💪
LenderLogix is here to make loan officers' lives easier. That's why we've partnered up with Next Level Loan Officers. They mean BUSINESS!

If you haven't heard, they're hosting a virtual event this Thursday, June 16th, for lenders looking to thrive in today's market, regardless of its shifts. The speaker lineup is stacked with industry experts, and you can expect to receive actionable insights you can use right away to maximize your business.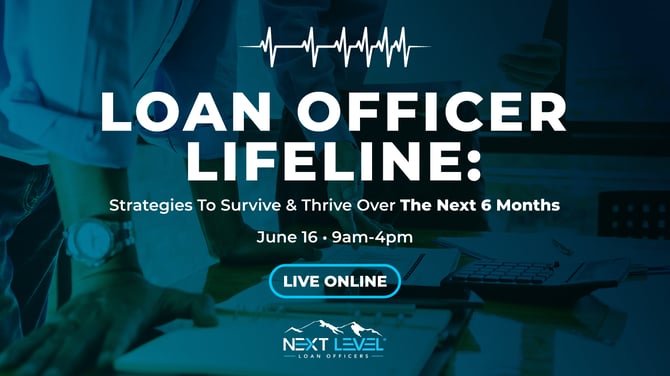 It's not too late to buy your ticket, and don't worry, all registrants will receive a recording of the event (in case you can't attend them live). Word on the street is... we're giving away ONE FREE YEAR of QuickQual to one lucky attendee. Seriously, don't miss out on this event!
---
Speaking of Events... 🗓️
We're hosting three webinars during July for an educational #WebinarWednesday series. Click the titles to learn more about each session's topic, and register today! This series is ideal for lenders who want to see demonstrations of our products. All three webinars will be held at 1pm EST.
---
We Asked, Our Customers Answered 💭
We recently polled our customers for feedback on our products QuickQual, Fee Chaser and the automated closing gifts we offer like pet tags and cutting boards. We were thrilled to see over 200 Loan Officers and 200 Realtors responded.

The results? An NPS score of 86 (which is literally considered World Class) and a TON of open-ended reviews we're just dying to share. More to come there!

While these survey results were anonymous, we're excited by all this love. In fact, we're so excited that we're running a $500 giveaway.
Starting today, if you leave us a Google review, we will enter you in a drawing for a $500 Amazon gift card! In addition, four other winners will have a chance to claim some smaller prizes that will be announced on our QuickQual Feature Updates Webinar happening later this month. Deadline to submit reviews is July 31st. Winners will be randomly selected the first week of August.
---
You Voted & Daisy Won! 🐶
Please meet the official Pet Safety Ambassador of LenderLogix: Daisy. Thank you to everyone who voted in our poll earlier this year.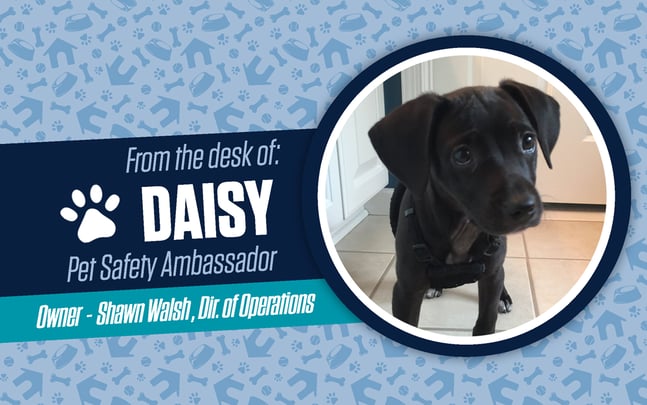 ---
Quote of the Month:
"If people can learn to hate, they can be taught to love, for love comes more naturally to the human heart than its opposite."
– Nelson Mandela
---
Interested in signing up for our newsletter?
Click the button below!