The Harvard Classics is a 51-volume collection of classic literature that was curated by Harvard University president Charles W. Eliot in the early 1900's. As legend has it, Dr. Eliot advised that all of the elements of a liberal education could be obtained by reading just 15 minutes a day from this "Five Foot Shelf" of books. I bought a collection of the Harvard Classics many years ago, alas, it was easier to find the used set of books than it was to find the daily 15 minutes. I was never one for the Ivy League.
Over the years I've tried to think about what the mortgage version of the Harvard Classics would look like. If 15 minutes of daily reading could give you all the elements of a great mortgage education, what resources would make the cut onto that Five Foot Shelf? For me, I'd commit at least half of the proverbial Five Feet to Rob Chrisman's Daily Commentary. So much so in fact, that I devised some required training for new LenderLogix employees that I call "The 12 Days of Chrisman."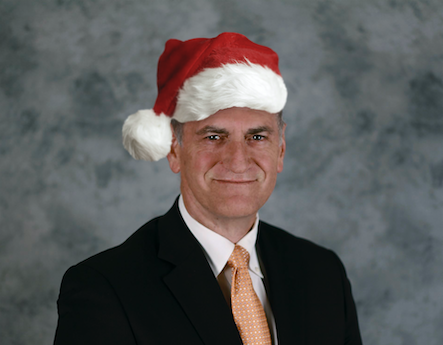 The 12 Days of Chrisman is simple. First, you have to sign up for Rob's daily newsletter. Then, each day for the next 12 days, the employee sends an email or Slack message where they list three things from that day's newsletter that they don't understand or that they want to learn more about. For example, a message might look something like this:
1st Day of Chrisman:
· What does Correspondent Lending mean?
· What does GSE stand for?
· Who is Myrtle?
We then follow up with a 10-minute chat (or Zoom call) later in the day where we talk about these items. The call always starts off by singing "On the first day of Chrisman my true love gave to me…"(not really but considering it.)
Since we're a tech company that may hire someone without deep mortgage experience, The 12 Days of Chrisman provides a crash course in topics that span all aspects of real estate finance, and exposes the reader to the most relevant current events affecting the industry.
36 topics in 12 days, I don't care if you've been in the business 20 minutes or 20 years, you can always find something new to learn in there. What we find is that most people go on to make it a habit to read the newsletter every day, and many meetings or Slack conversations will start with "Did you see Chrisman this morning?"
Patrick O'Brien is a mortgage banker turned software entrepreneur at LenderLogix. With QuickQual by LenderLogix, your borrowers and Realtors can issue their own pre-qualification and pre-approval letters. Intrigued? Learn more now.