If you've been watching football, you've likely been inundated with marketing from Rocket Mortgage about their "Inflation Buster" deal.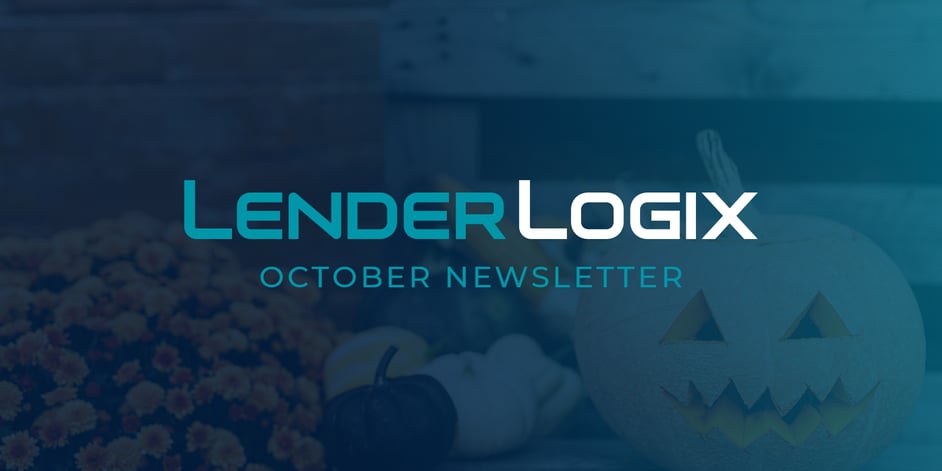 What's With Rocket's Inflation Buster? 💥
Essentially, they're offering a consumer one interest rate - call it 7% - but for the first year, Rocket is paying the difference to make that borrower's mortgage 6%. So it's a temporary buydown.
I wanted to bust out the old HP 12C and do some math here. Watch the video below to crunch these numbers with me...
- Patrick O'Brien, CEO of LenderLogix


---

From The Team's Bookmarks 📌
Here are a few resources our team put together that we found interesting or helpful over the last month. And, of course, we included a couple of fun links too.
- Home Price Growth Continues to Slow
- Specter of The S&L Crisis Haunts Today's Mortgage Market
- 20-Year High Rates as Inflation Persists
- 11 Housing Twitter Accounts to Follow
- Video Series: ICE on Secrets to Creating Strong Customer Relationships
- Podcast: Next Level Loan Officers on Why Prosperity Is a Choice
- Playing the Long Game in Mortgage Originations
- Random Read: A Lawsuit Over Hot Sauce
- Streaming Screams: Millennial Trends
- Fall Recipes for Soup Lovers
---
Competition in Mortgage vs. Other Industries 🥊
Did you see this graphic posted in a HousingWire article earlier this year? It tells a pretty good story about our industry: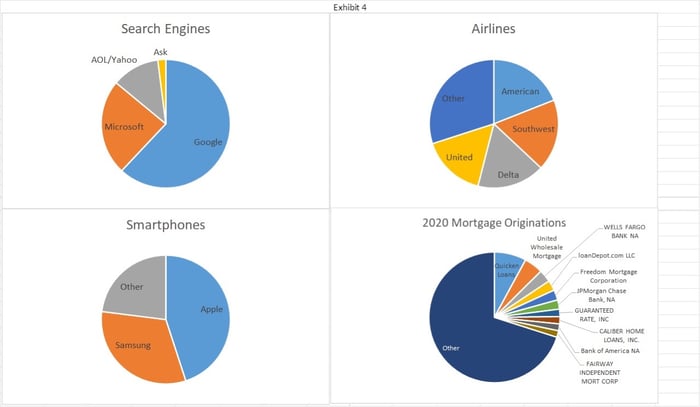 We all know "the big guys" are looking to poach your leads at every opportunity. But compared to other industries, "the little guys" (and ladies) are the ones that collectively hold the large majority of the market share.
What's more, the smaller mortgage firms have grown their share of the market relative to the big players over the last 15 years - nice work! So the moral of the story is that despite market fluctuations, small companies can prevail. So stick to your guns and use your people and technology to differentiate yourselves and grow your share!
- Derrick Enderby, Director of Customer Success at LenderLogix
---
To TikTok or Not to TikTok 📹
A hot topic in the industry right now is the use of social media as a selling tool. The number one recommended strategy is to implement video content. TikTok can be kind of intimidating, and it doesn't necessarily need to be where you start. But if you're interested in giving it a try, this guide from The Verge tells you all you need to know. Know your audience, stay consistent, and you'll likely go viral in no time.
Since you're reading this, it's safe to assume that you follow our CEO's zany TikTok videos on LinkedIn. Oh, you don't? Then give him a follow and make sure to like his videos because he keeps track of that kind of thing.
If LinkedIn isn't your space, you can find the reposts on our Youtube channel.
- Scott Falbo, CTO at LenderLogix
---
We're Racking up the Conference Miles ✈️
We kicked off October at HousingWire Annual in Scottsdale. It was a great event for marketing teams and decision-makers, and we highly recommend adding it to your travels next year.
Click the image below to check out our recap blog, a tell-all piece our Director of Marketing wrote. HousingWire themselves gave it a 👍!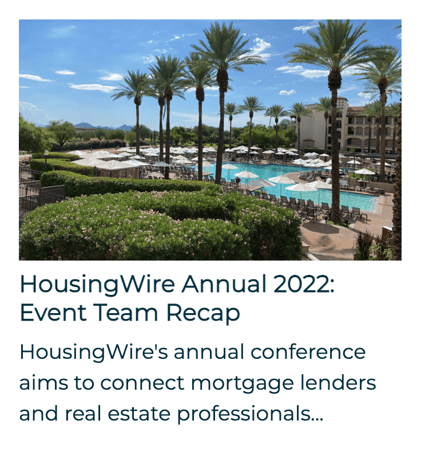 We're currently on our way back from the Mortgage Bankers Association Annual Conference in Nashville! Here are a few great articles covering some news announcements and topics discussed at the conference. Oh, and a few pictures we took while in the Music City!
- #MBAAnnual22: Ginnie Mae, FHFA, FHA Go Big
- #MBAAnnual22: Broeksmit Encourages 'Long View'
- mPowering You: 'When We Stand Together, We are Unstoppable'
- MBA's Broeksmit takes aim at CFPB
- Matt Rocco, new MBA chair, emphasizes affordable rental housing focus
- FHFA to replace Classic FICO with more inclusive credit model
- FHFA tweaks g-fee pricing by eliminating some upfront fees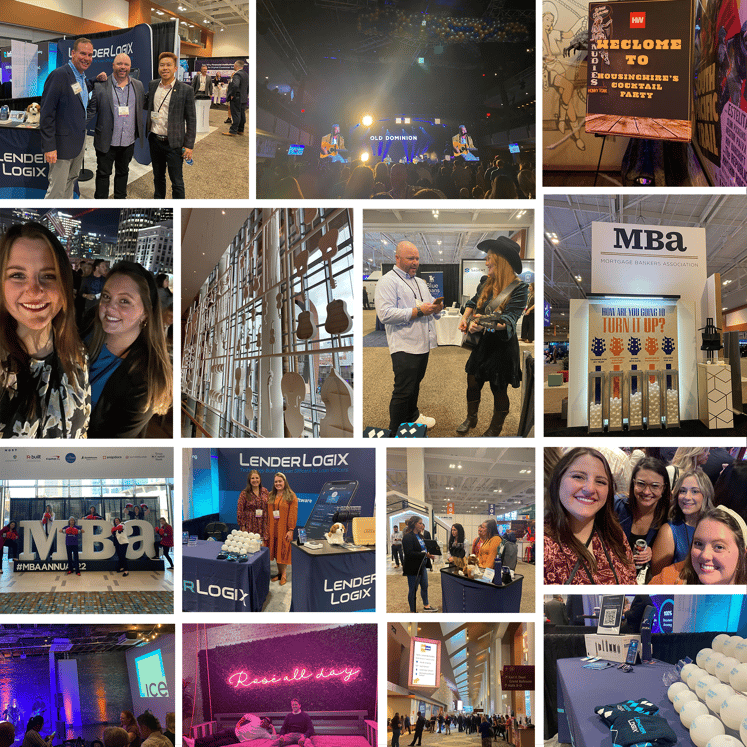 ---
We recently attended the ACUMA (American Credit Union Mortgage Association) Conference to hang out with some of our credit union friends at The Cosmopolitan in Las Vegas. We were walking through the casino after watching the Bills crush the Titans when I saw Scott Galloway hopping off the elevator.
So I did a quick 180, hollered, "Scott!" and asked for a quick picture.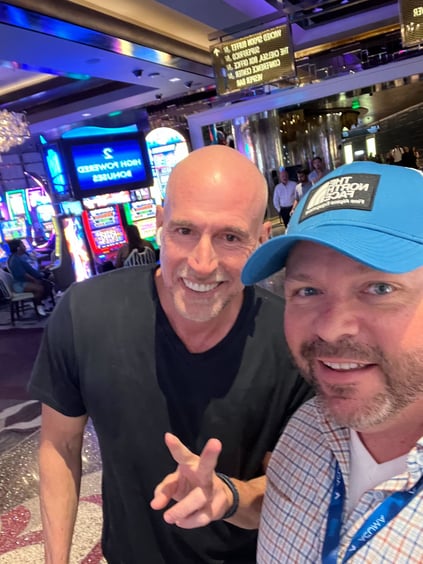 If you don't know who Scott Galloway is, he's a famous entrepreneur, professor, author, and podcaster (basically a folk hero in the tech-bro community). His NYT best-selling book The Algebra of Happiness is a must-read.
We'd love to share Scott's wisdom with you by giving away five copies of his book, so let us know who your most famous Celebrity Sighting is, and we'll draw five winners to send books to. Only newsletter subscribers can enter this giveaway.
Full disclosure, my most famous Celebrity Sighting is Harry Connick Jr, the details of which I'd be happy to share over a cocktail. 😳
- Patrick Part II
---
Tips for Collecting Appraisal Fees 💳
As a mortgage lender, you know that collecting appraisal fees can be challenging. You also understand that many borrowers are reluctant to pay by check or money order, preferring the convenience of using a credit card and paying online in today's digital world.
So what's the best way to accept credit cards for appraisal payments at such a critical juncture in the mortgage process?
In our latest blog, our Chief Technology Officer, Scott Falbo, shares 5 best practices. Click the button below to check them out!
---
A Lending Luminary Award Winner 🏆
Patrick was named one of PROGRESS in Lending Association's 4th Annual 2022 Lending Luminary Award winners! "A luminary is defined as 'a person who inspires or influences others.'"
Read the announcement & see the full list of winners here.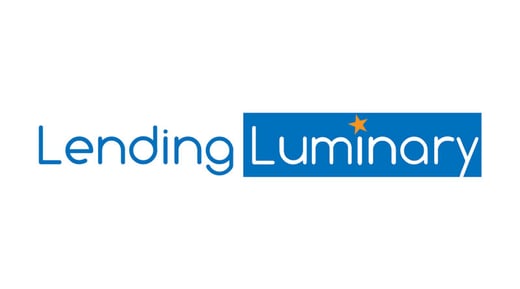 ---
Realtor Insights 🏡
Forbes has an optimistic outlook on housing demand, sharing that "the number of potential homebuyers is plentiful, with Americans who are either Millennial-aged or younger making up half of the U.S. population." This is pretty significant, according to the National Association of Realtors (NAR), as "first-time homebuyers represent the largest share (31%) of people purchasing homes."
Many of today's first-time homebuyers are younger than 40, which means the buyer pool is pretty deep. And that's a "good indication that demand will remain strong, especially since housing inventory is at historical lows."

So regardless of the interest rates, these generations are looking to buy homes. And let's remember - 7% interest rates aren't unheard of or as dramatically high as some headlines would like to make you believe.
How can you help these young buyers as they begin searching? Adopt tools that provide them with the instant answers they're accustomed to. They grew up with a cell phone in hand and with 24/7 access to the internet, so technology will be paramount during these transactions.
With QuickQual, you can allow the Gen Z and Millennial buyers to run their own payment and closing cost scenarios within the parameters you set custom to their financials. This creates confident buyers, and confident buyers win bids.
---
Quote of the Month:
"I ain't 'fraid of no ghost."
– Ray Parker Jr., Ghostbusters
---
Interested in signing up for our newsletter? Only subscribers get access to all of the updates, giveaways and insights. Click the button below to subscribe!